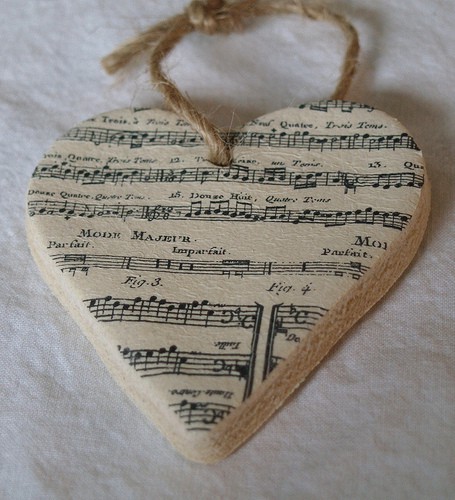 Five years ago, when Jack Geikler and his wife, Pat, moved into independent living accommodations at Kendal at Lexington, Virginia, he was doing his best to care for her. But it was getting harder. The couple had been living with Pat's worsening dementia for a decade, and she was beginning to wander in their apartment.
"I was desperately trying to find an activity for her," he says. Music had always been a big part of their lives. So Geikler, a former executive at Westinghouse, decided to digitize their CD collection and set up an iPod for Pat that she could listen to with headphones as she moved from room to room. "It has been very useful for a long time, particularly during the later stages of dementia" he says.
He'd never heard of MUSIC & MEMORY®. But all that changed when leadership of the Shenandoah Valley continuing care retirement community (CCRC) discovered the power of personalized playlists in 2012.
A Gift of Time, Music, Resources and Know-how
"I was listening to a report on NPR," says Executive Assistant Becky Edmonson. "Our Executive Director, Judy Braun, heard about it at a conference the same week. Our reaction was, this might fit the bill for innovative dementia care. Let's do it!"
Kendal at Lexington serves 120 residents in independent living, 20 in assisted living and 60 in their skilled nursing facility. Edmonson says about 75 percent of residents in assisted living and the nursing home have mild to severe cognitive issues.
With a $5,000 grant from Kendal Charitable Funds, the philanthropic arm of Kendal Corp., the CCRC enrolled in the MUSIC & MEMORY® Certification Program and purchased iPods and headphones for residents—not only for Kendal, but also 20 additional sets for other area nursing homes and a local hospice.
Then it was time to implement the program. "We needed music when we got started," says Resident Life Coordinator Laura Hotinger. "So we reached out to the independent living folks. Jack came forward, not only with his music, but also with a contribution to greatly expand the program."
Creating Playlists for Residents and Their Caregivers
Giekler's wife has since moved into the skilled nursing facility on the Kendal campus. With more free time, now that he's not a 24/7 caregiver, he maintains Kendal's 7,000-song music library and sets up personalized playlists—not only for resident with dementia, but also for their caregivers and members of the Alzheimer's Association-supported Dementia Caregivers Group.
"Jack is a tremendous advocate for caregivers of partners with dementia," says Hotinger. "He'll promote anything to make life better for those living with dementia."
Geikler wasn't the only community member to help out. Board members, staff and other residents all contributed CDs to build the campus's iTunes library. "We were swamped with music!" says Hotinger. She collaborated with Geikler to load the numerous CDs into the computer, selecting styles of music preferred by the community's current population.
Kendal at Lexington has more than 60 iPods in use, and Geikler keeps the iTunes library and all playlists updated. He's also created a few special, themed playlists for designated iPods that circulate. A holiday playlist is loaded on a red iPod Shuffle. Another iPod is available with soothing instrumental music.
Music Helps Staff, Too
The latter has come in handy for staff, as well as residents. "We're needy humans, ourselves," says Hotinger. "When staff are stressed and have needed music in their lives, I've handed out the relaxing iPod. It's been very well received. We've opened the door to music as a healing medium, not only for residents, but for staff and caregivers, as well."
Hotinger would love to have more dedicated volunteers like Geikler. Students from nearby colleges have helped out in the past. "I quickly realized that the need to offer music to residents is infinite," she says. "There are never enough volunteers, but we do the best we can."
Her belief is underscored by a resident who listens to his iPod every day, without fail. "The music is the best part of Kendal," he says.
Founded in 2010, MUSIC & MEMORY® is a non-profit organization that brings personalized music into the lives of the elderly or infirm through digital music technology, vastly improving quality of life.