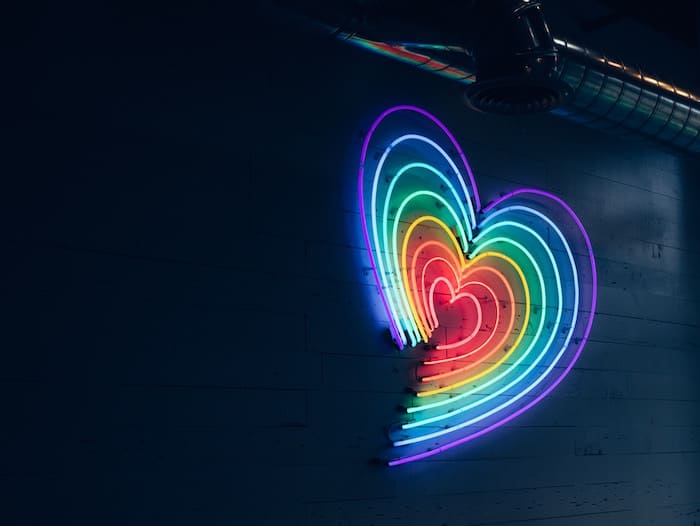 At the State Supported Living Center (SSLC) in Austin, Texas, the Music & Memory pilot program was gaining momentum—but some residents seemed unwilling to participate. One older man, in particular, just wouldn't respond, despite best efforts by staff to find music he liked. He did not speak, and although he could walk, he insisted on using a wheelchair. Any efforts to try to get him to take steps were met with aggressive resistance.
All that changed one afternoon in the activity center. The resident was sitting by the pool in his wheelchair, accompanied by his physical and occupational therapists. One of his aides received a call on her cellphone, triggering her reggae ringtone.
"He sat up in his wheelchair and started pumping his arms in the air and bobbing back and forth," recalls Dr. Michael Gayle, DPT, who was director of rehabilitation therapy at the time. "The therapists were shocked. He ended up having a little dance party there for 10 or 15 minutes. He actually stood up and kind of shuffled and danced with one of our staff." Mike immediately told music therapist Rosalyn Howard, who was the lead music detective for the pilot, to create a reggae playlist for the resident. "He loved it," adds Mike.
That experience with Music & Memory was just one of many "beautiful moments" for residents with intellectual or development disabilities (IDD) living at the Austin SSLC, which began its pilot in March 2016. Based on that successful program, now all 13 SSLCs in Texas are MUSIC & MEMORY® Certified Care Organizations.
Recognize Subtle Mood Changes to Find the Right Music for Each Individual
Residents of the SSLCs have complex medical and behavioral issues. A significant number have lived in the state-run facilities for decades, since childhood. Cognitive conditions, medical complications and mental illness, as well as agitation, self-injurious behaviors and aggression toward others can be part of the mix. Some are non-verbal. Others are relatively independent, working in the community or at day habilitation programs.
In rolling out the program, Mike explains that his team was very focused on finding the right music for each individual—a significant challenge, given each resident's particular limitations in receptive and expressive language abilities. Favorite music, however, significantly boosts baseline brain activation. "Listening to preferred music, participants have better expressive and receptive language, are able to do more activities and engage more with the world," says Mike.
Given the communications restrictions, a positive response to a particular genre and specific song is typically not as obvious or dramatic as for the resident who loved reggae. Care professionals' ability to recognize when the music is right requires an intimate knowledge of that individual and the meaning of subtle mood changes.
Direct Care Staff Key to Successful Program Rollout
In Wisconsin, as in Texas, direct care staff play a key role in this process. At the Southern Wisconsin Center (SWC), an intermediate care facility for people with intellectual disabilities in Union Grove, Quality Improvement Coordinator Tracee Burke says their direct care team provides essential feedback for their Music & Memory program.
"With some of our individuals, it can be very minute observations of changes in their affect or eye contact, very specific little things that indicate they're enjoying the music," she says. One resident, for example, would get bored unless her playlist had a lot of variety. "She couldn't verbalize it," says Tracee, "but when she was engaged in it and she enjoyed the music, her eyes would open and she would look around and smile sometimes. She was just a lot more interactive, whereas if the staff said she got bored, she was falling asleep with her playlist."
SWC's Music & Memory program has been running successfully since the pilot in 2015. About a third of the 118 long-term residents participate, and direct care staff are a key source of referrals. "Our staff are fantastic at knowing what individuals enjoy," says Tracee. "We have one person who loves Oh, Holy Night. At first we just mixed it into his playlist. He can verbalize and kept asking for it, so we eventually made a playlist of just that song, with different versions."
Start with a Well-planned Pilot to Test What Works
At both SWC and Austin SSLC, Music & Memory was introduced to a select group of residents, at first. A small team, including a music therapist, was responsible for carrying out the program at both sites, but buy-in from direct care staff was essential. "We got direct care staff involved in doing observations and making sure we had a good playlist for each individual," says Tracee. "They had a lot of ownership. We chose leads among the direct care staff who were more interested and encouraged them to help train other staff."
Mike says starting small was also essential to getting the program right at the Austin SSLC. "We rolled it out to one home, part of the nursing home unit, for a combination of medically fragile, behaviorally complex women. Thirteen participated in the pilot. We wanted to see how we did with that population and how it fit into their daily activities, what they wanted to do, and the flow of the home and when they would be able to implement the program." From that first group, they expanded Music & Memory to several other homes on the campus, and then the entire facility.
Positive Results Last for Hours
Measuring outcomes was also key at both locations. "We created a cognitive engagement scale," says Mike. "We wanted to know, when the residents listened to their music, would they interact more, have more eye contact, more positive engagement with staff around them, more participation in activities. After 12 weeks, we saw a 52 percent increase in cognitive engagement when listening to personalized playlists for 15 to 30 minutes daily."
Most dramatic were early successes with two residents who had lived at the SSLC for 50 and 60 years, respectively, says Therese Palombi, QMP Music & Memory Project Manager for Texas Health and Human Services. "Upon listening to their personalized playlists, they began to speak, when no one, prior to those moments, had ever heard them speak before," she says. "This brought immense support from direct care staff and within management."
Even up to six hours after listening sessions, Mike adds, "nurses reported increased compliance with med passes, residents consumed more at meals, they were more compliant and involved in their check and change procedures, and were less resistant to transitions in activities and moving from place to place."
Tracee reports similar outcomes at SWC. After pilot participants listened to their music, observed negative moods were cut in half, and positive moods increased eight-fold. Participants were nearly twice as socially engaged after hearing their personalized playlists, and a third were much calmer.
"Music & Memory Is a High Reward, Low Cost, Low Risk Program"
No wonder that staff at both locations became Music & Memory's greatest boosters. "The program made it easier for staff to get residents from place to place, easier to communicate." says Mike. "We saw fewer negative behaviors and more positive interactions. When an individual was communicating more by pointing or facial expressions, the staff loved it, because they could understand what the individual wanted."
He cites the example of a woman who needed a modified barium swallow test to determine the right diet texture to keep her safe when eating. "We tried the procedure twice and she wouldn't comply," he says. So he had the test rescheduled and made sure the music therapist and the woman's personalized playlist were included. "The third time she complied completely while listening to her music and had a good test. She could be very resistant, but everyone was amazed that she cooperated fully just by using Music & Memory."
"We had a lot more buy-in than I expected," says Tracee. "People thought it was really cool. The overwhelming majority of participating residents have enjoyed it and benefited from it, so much so that the staff want to continue with Music & Memory and see that the residents get their music when they want it."
"Music & Memory is a low risk, low cost, high reward program," adds Mike. "If you pilot it the right way, you can see the effects on cognitive engagement, receptive and expressive language, and participation in activities of daily living. You'll see the rewards go well beyond listening time, for hours. And you will have these wonderful moments when you can connect with that individual and that individual connects with you in a deeper way. It's very powerful."
Therese Palombi agrees: "Music & Memory gives a simple formula that can be used to change the lives of the people we serve, regardless of the challenges they face. I encourage state leaders to think outside the box and offer the program to all service recipients. We've seen tremendous positive responses."
Founded in 2010, MUSIC & MEMORY® is a non-profit organization that brings personalized music into the lives of people with cognitive or physical conditions through digital music technology, vastly improving quality of life.
Image: Jiroe