This Sunday, May 23rd, 9-10am EST, join us in attending the ReneMarie Stroke of Luck Show, featuring Music & Memory Board Members Concetta M. Tomaino, DA,LCAT, MT-BC, and Ann Wyatt, as they discuss Music & Memory and the therapeutic benefits of listening to favorite music.
The ReneMarie Stroke of Luck Show is a weekly broadcast offered to inspire those that have been challenged by aphasia caused by a stroke or other traumatic brain injury. For more information, visit: https://www.renemariestrokeoflucktv.com/
The ReneMarie Stroke of Luck Show on Facebook Live:
https://www.facebook.com/Ren%C3%A9Marie-Stroke-of-Luck-TV-Show-2047497138805681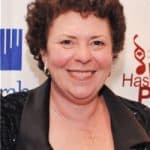 Dr. Tomaino is internationally known for her research in the clinical applications of music and neurologic rehabilitation. Her research is focused on finding the most effective music-brain treatments that can potentially benefit those living with the effects of dementia, Alzheimer's and Parkinson's diseases, stroke or trauma. A past president of the American Association for Music Therapy, Dr. Tomaino is a recipient of the Award of Accomplishment from Music Therapists for Peace at the United Nations.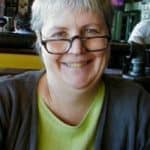 Ann Wyatt specializes in long term care program development, with an emphasis on culture and change and creating a culture of retention for front-line staff in nursing homes and home care. Current projects include a collaborative effort between the New York-based Isabella Geriatric Center and Cobble Hill Health Center to develop person-centered care environments. She helped to create the Independence Care System, a managed long term care plan for younger people with disabilities, one of the first in the country. Ms. Wyatt previously served as Associate Director of the Office of Long Term Care at the New York City Health and Hospitals Corporation. She is also a Founder of the National Citizens Coalition for Nursing Home Reform. She serves on the boards of the Coalition for the Institutionalized Aged and Disabled., Bronx Independent Living Services, Isabella Geriatric Center and The House for Elder Artists.