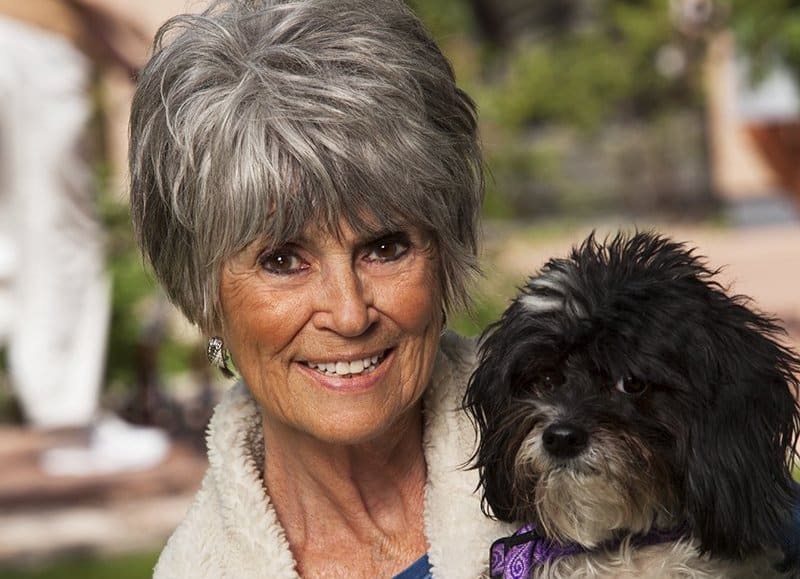 Meet Terri Lee, a participant in the Music & Memory program at Beatitudes Campus senior living community in Phoenix, Arizona. When Terri first arrived at Beatitudes, she brought her beloved terrier Patches to help her to settle into the new environment. Terri often said she did not know what she would do without him.
Over time, Terri noticed she was becoming forgetful…did she take Patches for a walk, feed him, or give him his favorite peanut butter treats? After a few months of consideration and a lot of discussion with her family, it was decided that Patches should go to stay with Terri's daughter. Her family visited regularly and brought Patches along, but Terri was lonely and sad without her favorite daily companion.
The Beatitudes Campus team recognized the changes and was committed to bringing joy back into her life. They created a specialized playlist with all of Terri's favorites, including Del Shannon, the Everly Brothers and Martha and the Vandellas, along with other performers of the 1950s and 1960s. From the moment she turned on the music and put on her headphones she became her old self: she was happy, smiled more and she started to dance! Although she still missed Patches, Terri found her joy again in music.
Did you enjoy this story? Please take a moment to share the good happening today by posting to your social media page and tagging Music & Memory's Facebook, Instagram, Snapchat and/or Twitter accounts.