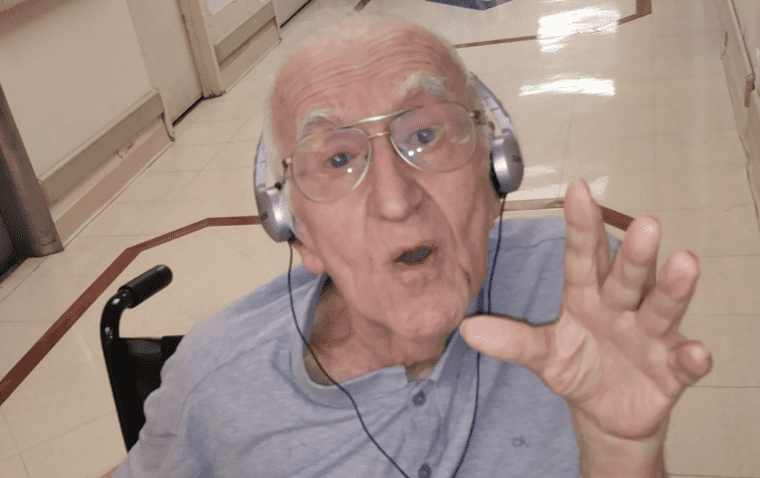 Meet Carmelo, who participates in the Music & Memory program at the Cobble Hill Health Center in Brooklyn, New York. Carmelo is proud of his Italian heritage and never misses an opportunity to share a funny joke. He loves music of various genres but is especially fond of Frank Sinatra, Dean Martin, Bing Crosby and Enrico Caruso, just to name a few. Listening to familiar music transports him to a place where he is less restless and emotional. He may struggle to recall the location of his room and sometimes become frustrated trying to organize his thoughts but Carmelo beams with happiness when songs like 'My Way' by Frank Sinatra or 'Love' by Nat King Cole begin to play. His joy is contagious as he sings the words in his beautiful tenor voice.
Carmelo also enjoys sharing stories about his youth when listening to music. He recalls standing on many audition lines as a teen waiting for the opportunity to showcase his vocal talent.  During one listening session he shared about auditioning for the Ted Mack Amateur Hour, explaining "I've always loved to sing, ALWAYS. Music makes me feel good".
Did you enjoy this story? Please take a moment to share why you like Music & Memory  by posting a note or picture on your social media page and tag our Facebook, Instagram, Snapchat and/or Twitter accounts.