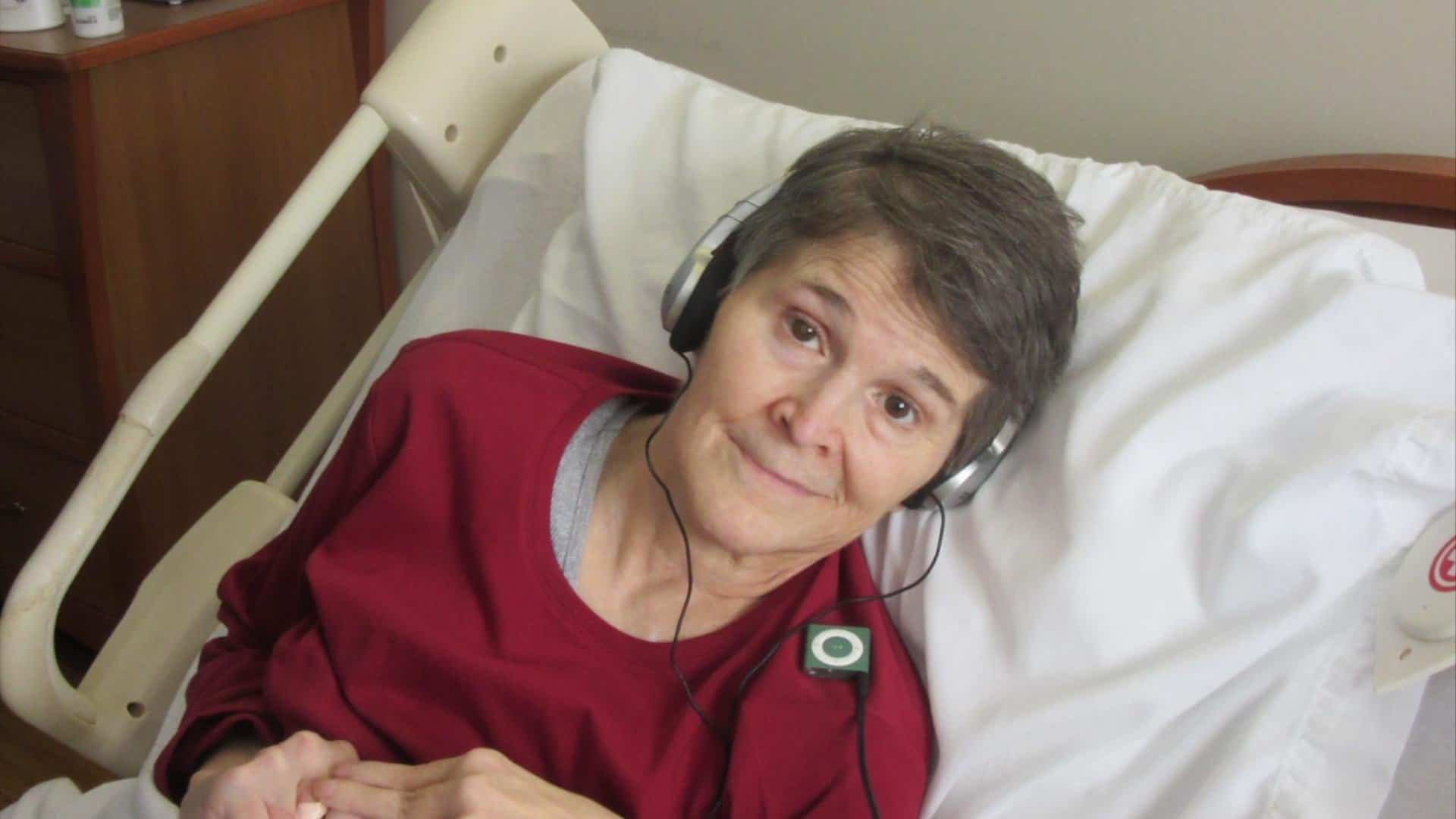 Meet Amy, who participates in the Music & Memory program at Elkins Rehabilitation and Care Center, in Elkins, West Virginia. Before joining the program, Amy would sometimes experience anxiety which made it difficult for her to enjoy her day.  But when listening to her favorite music, she is much happier, especially when enjoying her Broadway favorites like the Phantom of the Opera soundtrack.
The truth is, Amy is not alone. There are millions of Americans, like Amy, living in long-term care facilities who face cognitive and physical difficulties, having left behind their familiar surroundings, familiar faces, and even their special songs. Despite the best efforts of loved ones and staff, their lives often lack meaning, spontaneity, choice, and reliable social interaction.
But there's reason for hope as we age. At Music & Memory, we train staff and volunteers to provide personalized music playlists for people living with dementia and other forms of physical and cognitive loss, helping them to enjoy a better quality of life. To learn more, visit our training page.
Did you enjoy this story? Please take a moment to share why you like Music & Memory by posting a note or picture on your social media page and tag our Facebook, Instagram, and/or Twitter accounts.
If you can, please donate to support our work to bring personalized music playlists to seniors living with dementia and other types of physical and cognitive loss.
DONATE NOW