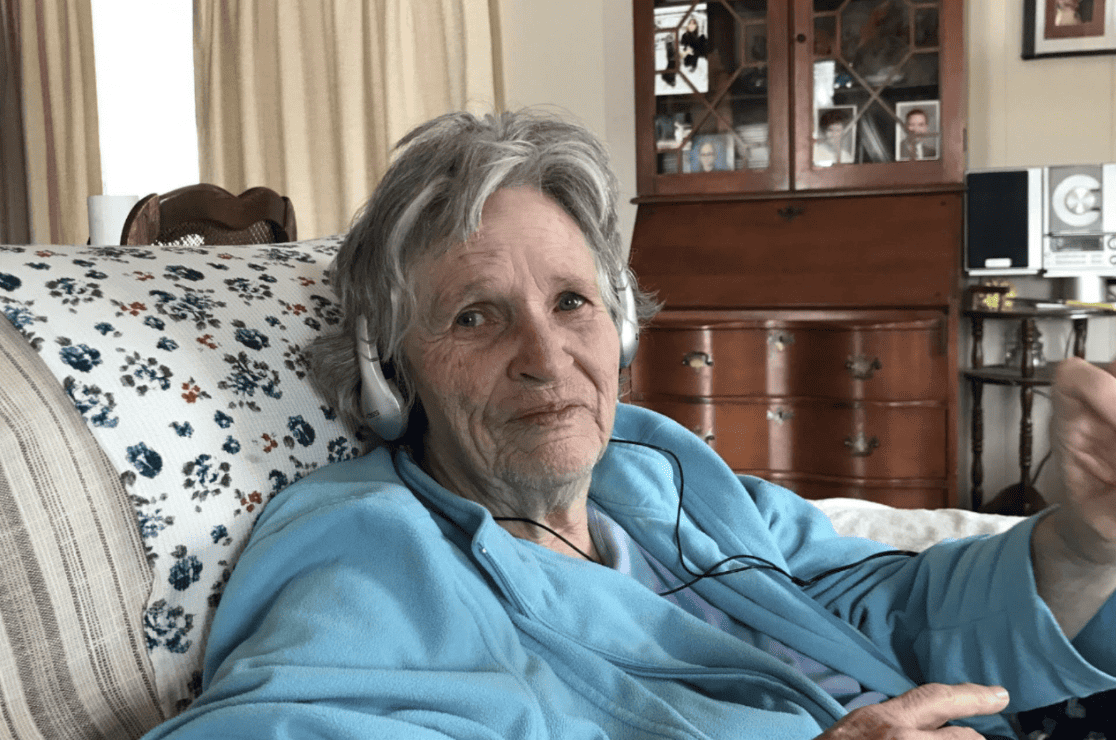 Meet Fran, who participates in the Music & Memory program at the Alzheimer's Outreach Program (AOP), a free community service offered by Sierra Nevada Memorial Hospital in Grass Valley, California.
Fran has an infectious smile and laugh, and a spirit of youthfulness inspired by her years as an elementary school teacher. She enjoys listening to music very much, and loves to revisit the songs the helped to define her life; particularly her favorite church hymns and country artists. Fran is living with dementia, which makes it difficult for her to communicate with others, but she continues to exude a positive attitude, and her music serves as a valuable anchor and path back for her when her day becomes difficult. She listens on her headphones regularly, and is frequently joined by her husband so they can listen together and reminisce.
Thanks to generous donors and supporters, the lives of Fran and seniors just like her are filled with music. They all:
Receive a music playlist loaded with favorite music.
Enjoy countless hours of personal engagement.
Find joy and renewed connection with others.
These individuals benefit every day from having access to their favorite music. It enhances their quality of life, restores their sense of identity and connection to others, and provides a foundation for having as much comfort, pleasure, meaning and well-being in their days as possible.
Did you enjoy this story? Please take a moment to share why you like Music & Memory by posting a note or picture on your social media page and tag our Facebook, Instagram, and/or Twitter accounts.
If you can, please donate to support our work to bring personalized music playlists to seniors living with dementia and other types of physical and cognitive loss.
DONATE NOW