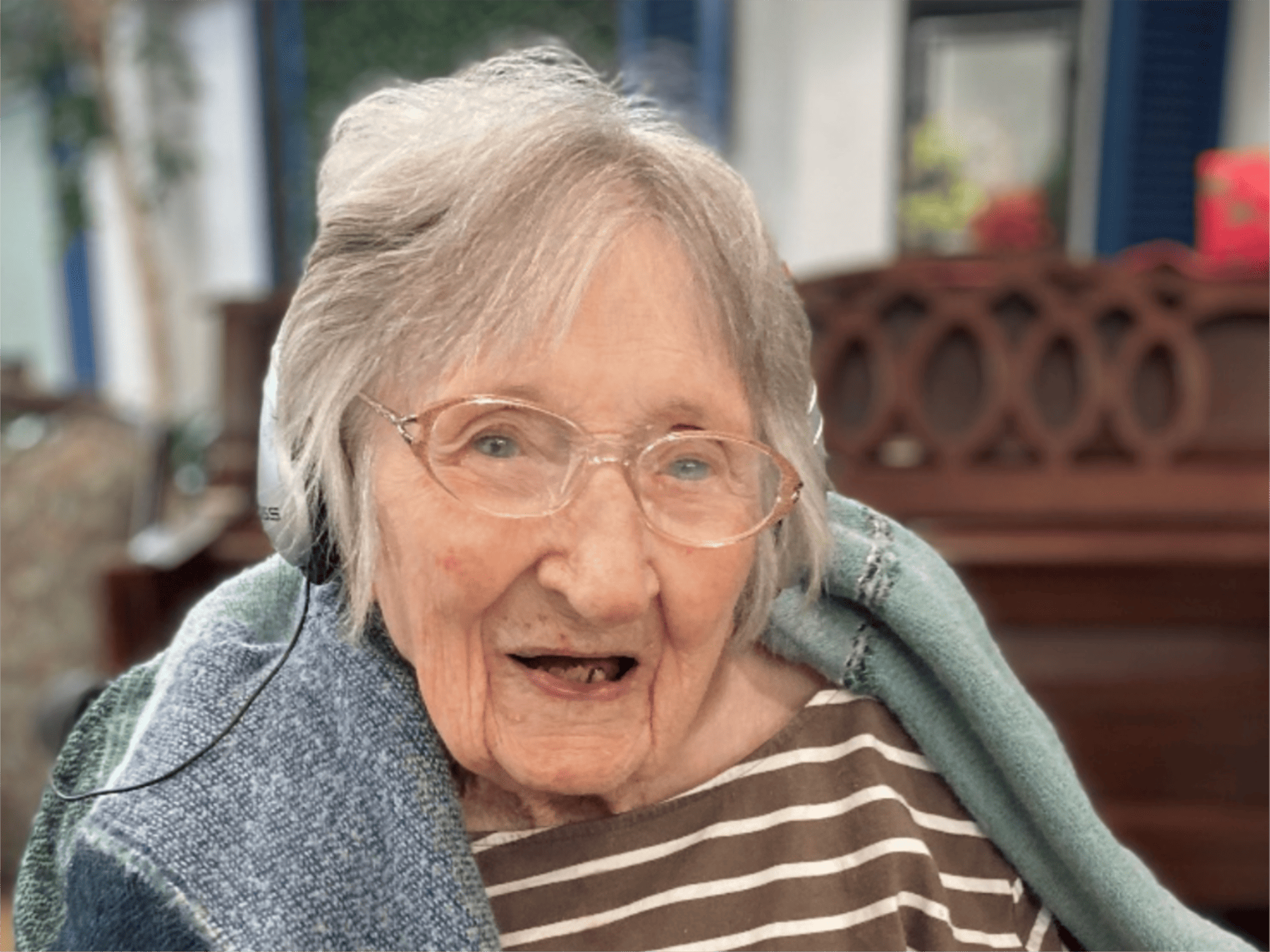 Meet Ruth, who participated in the Music & Memory Program at Pickering Manor in Newtown, Pennsylvania until she was 103 years old. Her all time favorite song was the broadway hit, 'On a Clear Day (You Can See Forever)', and listening to it always brought back memories of sailing with her family. There were times when Ruth's hearing loss made it difficult and frustrating for her to communicate with others, but when listening to her favorite music she would instantly connect and smile ear to ear, belting out the lyrics for all to enjoy.
The truth is, Ruth is not alone. There are millions of Americans, like Ruth, living in long-term care facilities who face cognitive and physical difficulties, having left behind their familiar surroundings, familiar faces, and even their special songs. Despite the best efforts of loved ones and staff, their lives often lack meaning, spontaneity, choice, and reliable social interaction.
But music can change all that. At Music & Memory, we train staff and volunteers how to offer favorite music playlists to the people in their care. These songs tap deep memories long attached to the brain, helping them to converse, socialize, and be more present in their own lives. It's a wonderful gift and a powerful tool for caregivers.
Did you enjoy this story? Please take a moment to share why you like Music & Memory by posting a note or picture on your social media page and tag our Facebook, Instagram, and/or Twitter accounts.
If you can, please donate to support our work to bring personalized music playlists to seniors living with dementia and other types of physical and cognitive loss.
DONATE NOW