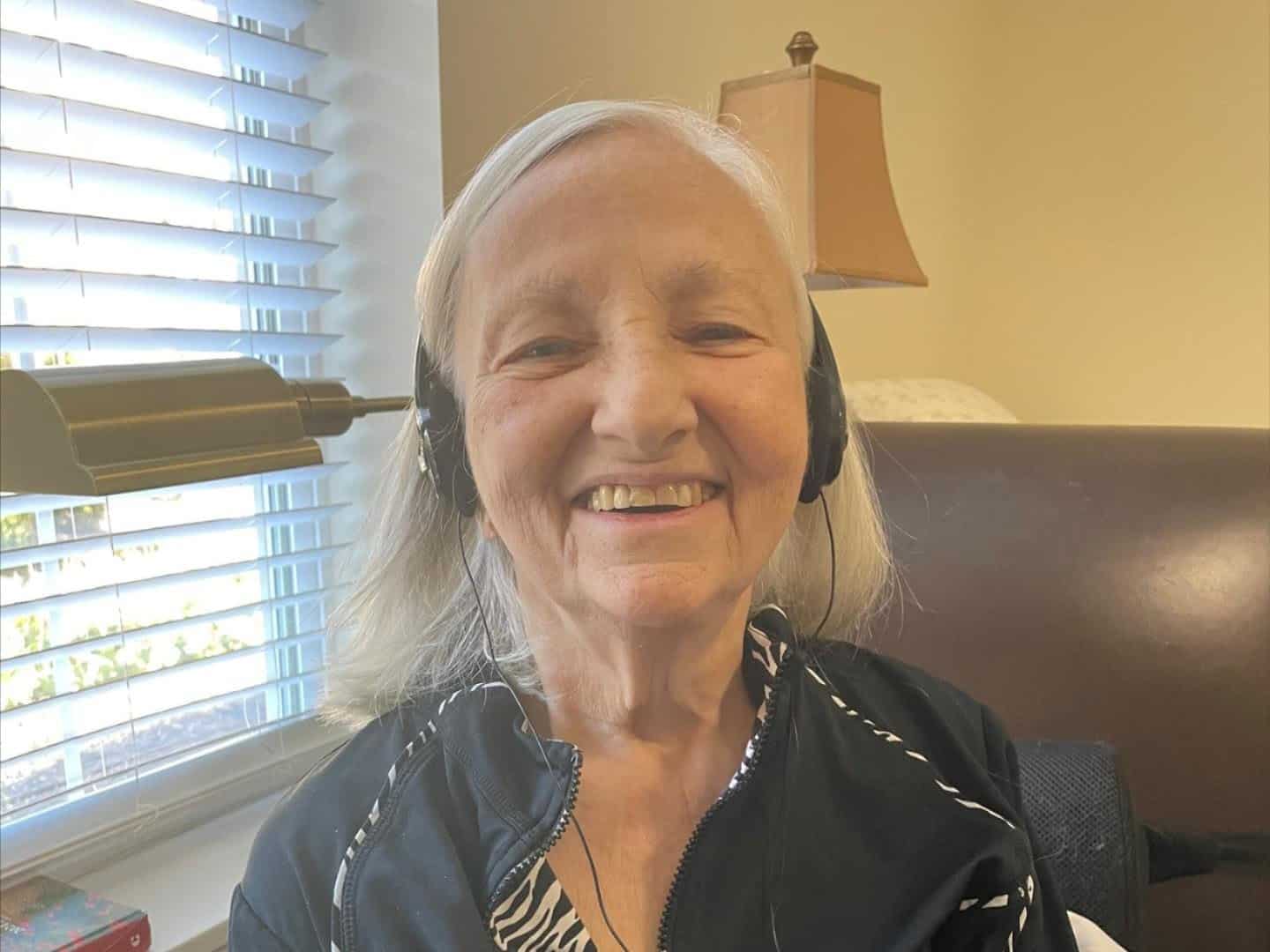 Meet Carol, who participates in the Music & Memory program at Santa Marta Retirement Community in Olathe, Kansas.  Carol is every bit the social butterfly, and music is a big part of why she is so happy.
Before joining the Music & Memory program, Carol experienced anxiety that made it difficult to connect with others, but when listening to her favorite music, she can leave her worries behind and enjoy her day.  Carol is very fond of Doris Day, Johnny Cash, and "the king himself",  Elvis Presley.  Two of her favorite songs are "You Are My Sunshine" and "Sentimental Journey", which always brings a smile to her face.  She says her music allows her to reminisce about her favorite childhood memories, when her family would move the kitchen table and dance together after supper.
Thanks to generous donors and supporters, the lives of Carol and seniors just like her benefit from being a part of the Music & Memory program.  They've all been able to:
Receive a music playlist loaded with favorite music
Enjoy countless hours of personal engagement
Find joy and renewed connection with others
These individuals benefit every day from having access to their favorite music.  It enhances their quality of life, restores their sense of identity and connection to others, and provides a foundation for having as much comfort, pleasure, meaning and well-being in their days as possible.
Did you enjoy this story? Please take a moment to share why you like Music & Memory by posting a note or picture on your social media page and tag our Facebook, Instagram, and/or Twitter accounts.
If you can, please donate to support our work to bring personalized music playlists to seniors living with dementia and other types of physical and cognitive loss.
DONATE NOW