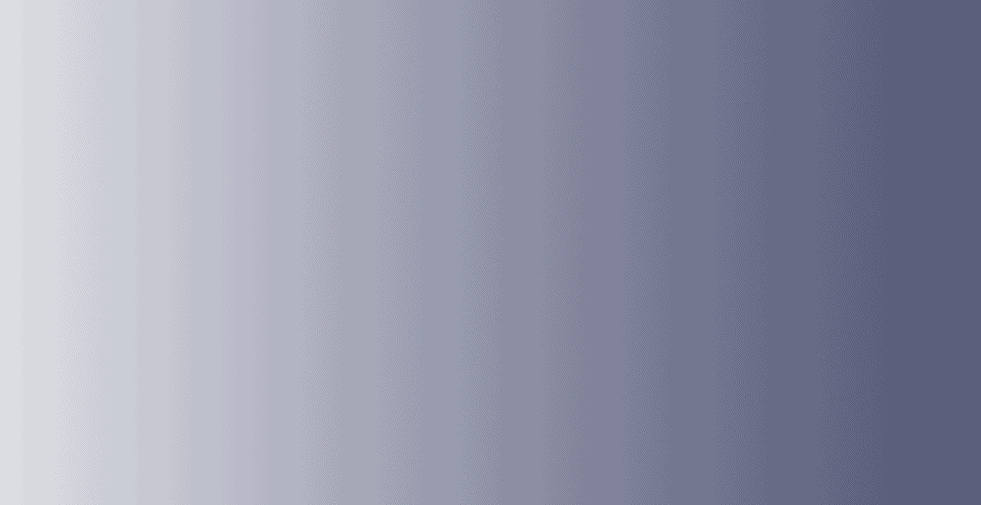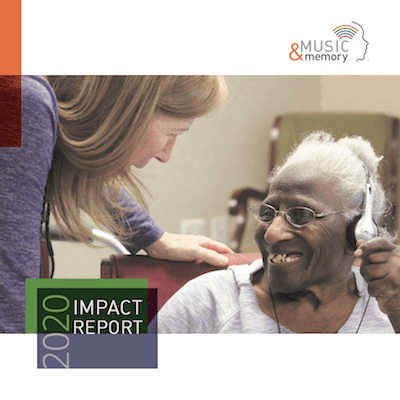 Want to learn more about the healing power of music? Download our Impact Report and get the latest information on the therapeutic benefits of listening to favorite music.

THE HEALING POWER OF MUSIC
LEARN MORE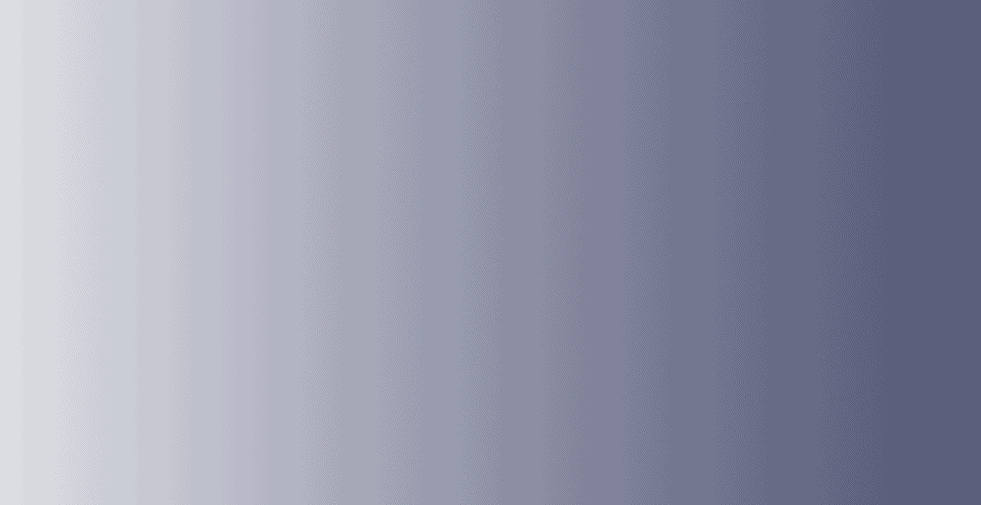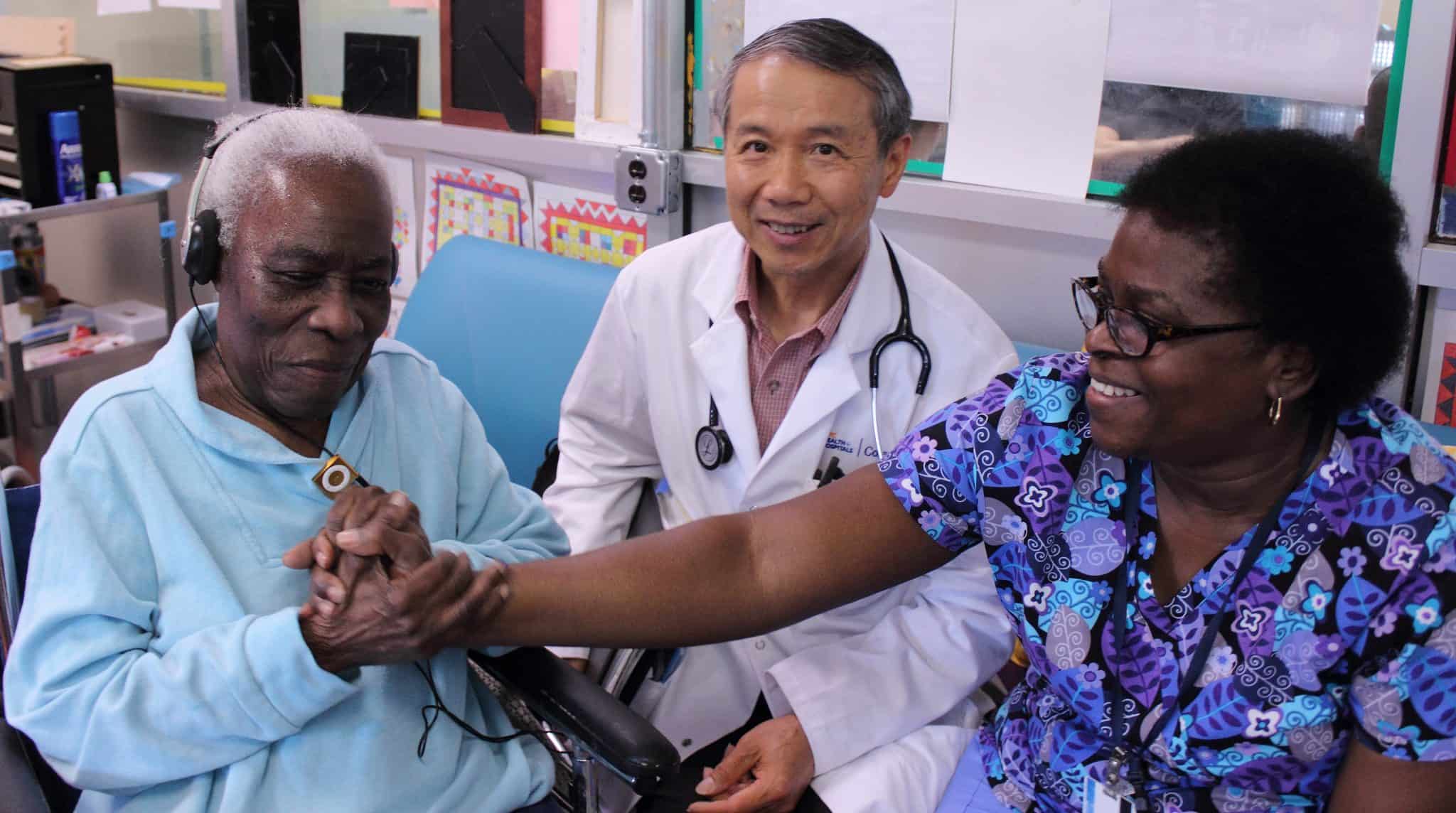 Listening to pleasurable music is known to engage the brain's reward system. This has motivated
many cognitive-behavioral interventions for healthy aging, but little is known about the effects
of music-based intervention (MBI) on activity and connectivity of the brain's auditory and reward
systems. This study offers preliminary evidence that brain network connectivity can change after
receptive MBI in cognitively unimpaired older adults.
LEARN MORE
NEW STUDY: MUSIC INTERVENTION SUPPORTS HEALTH AGING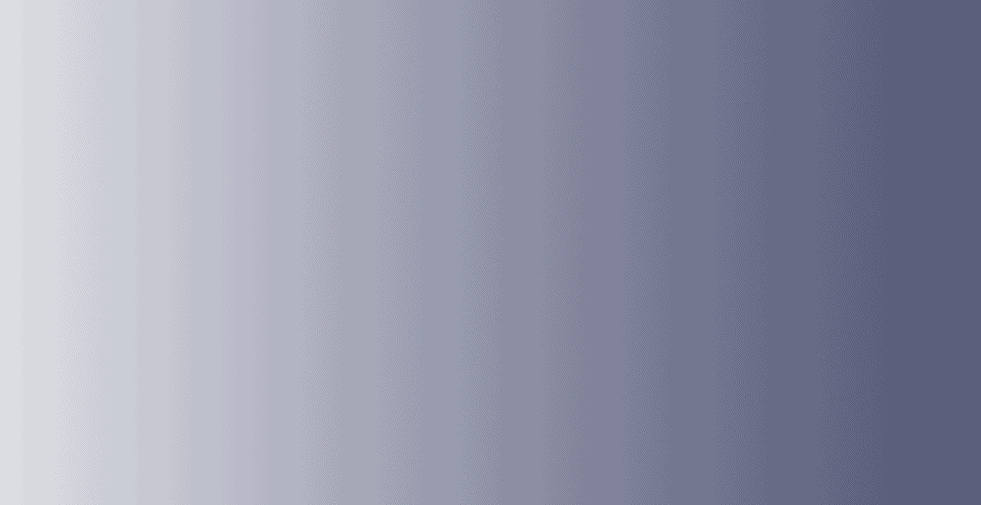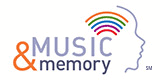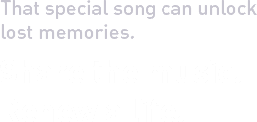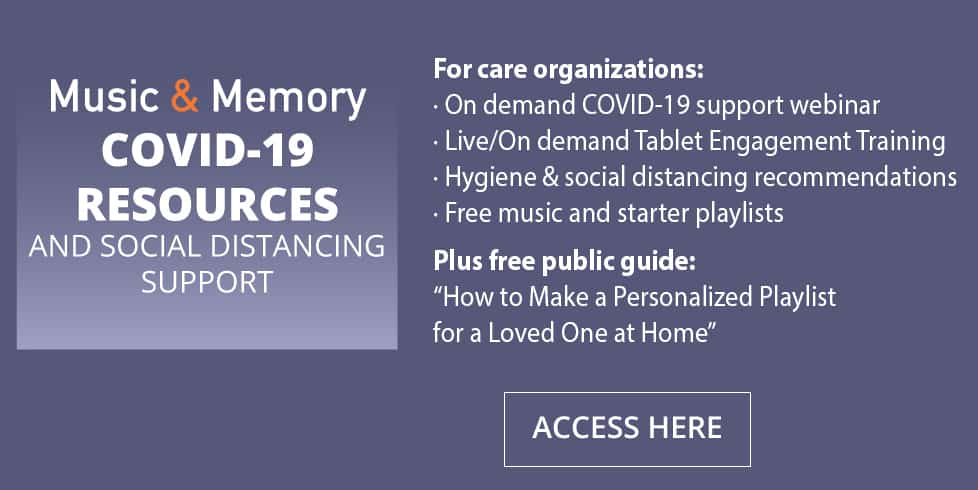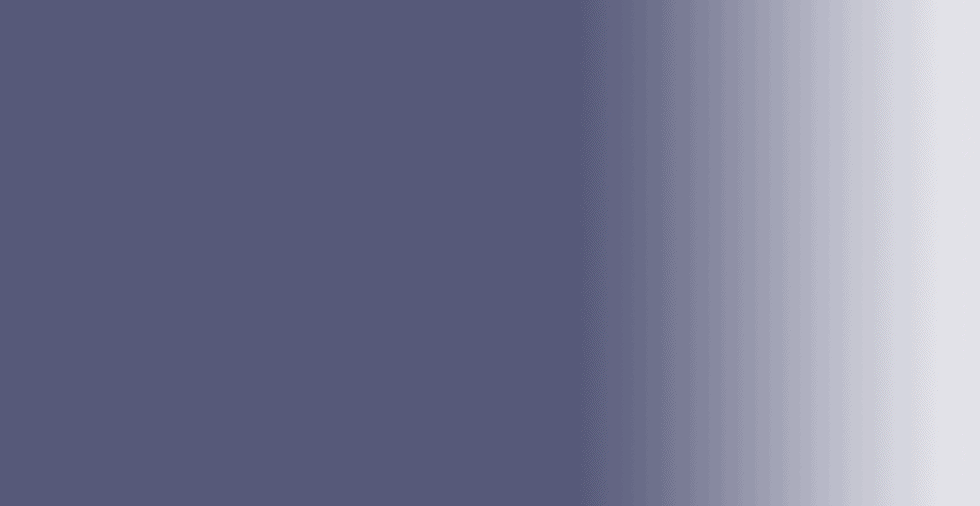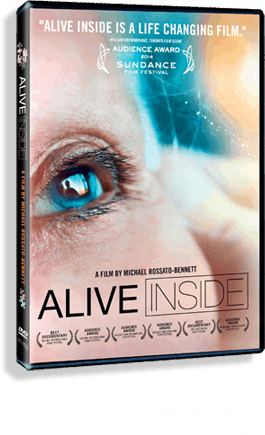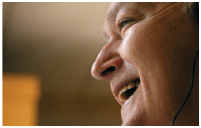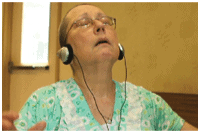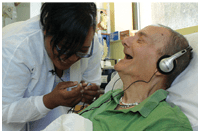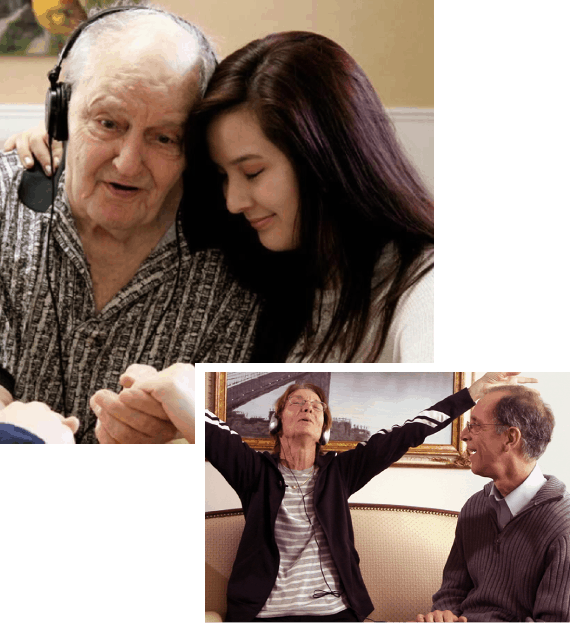 Help Bring Music
to Those in Need
Millions of aging Americans living in long-term care facilities face cognitive and physical difficulties and have left behind their familiar surroundings, familiar faces, and even their favorite music. Despite the best efforts of loved ones, their lives often lack meaning, spontaneity, choice, and reliable social interaction.
But there's reason to hope for a better life as we age. At Music & Memory, we help people in nursing homes and other care organizations who suffer from a wide range of cognitive and physical challenges to find renewed meaning and connection in their lives through the gift of personalized music.
Favorite Music
Can Renew Lives Lost
to Dementia
Our approach is simple and effective: We train care professionals how to set up personalized music playlists for those in their care using inexpensive mp3 players. These music favorites – specifically the beloved songs from a person's formative years – tap deep memories not lost to dementia and can bring listeners back to life, enabling them to feel like themselves again, to converse, socialize, and stay present.
Meet Henry, who suffered from dementia for a decade and barely said a word to anyone–until Music & Memory was introduced at his nursing home.
Get Involved
If you are passionate about helping people have access to life affirming music, you can make a difference at Music & Memory. Whatever your interests and skills, we have a volunteer opportunity that's right for you. Take the first step today!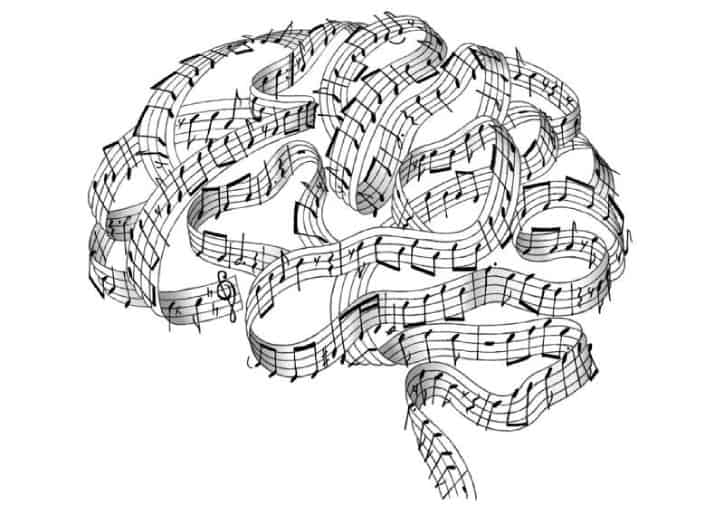 Music and the Brain
Music & Memory started with the understanding that music is deeply rooted in our conscious and unconscious brains. As powerful as that idea is, it becomes even more important if the functioning of the brain is deteriorating, as occurs in dementia, Alzheimer's, and other types of cognitive loss. But music can awaken the brain and with it, the rich trove of memories that are associated with familiar songs or beloved pieces.
Visit our Research page to learn more about the science behind Music & Memory and why personalized music can help improve the lives of those living with Alzheimer's and dementia, and other physical and cognitive conditions.