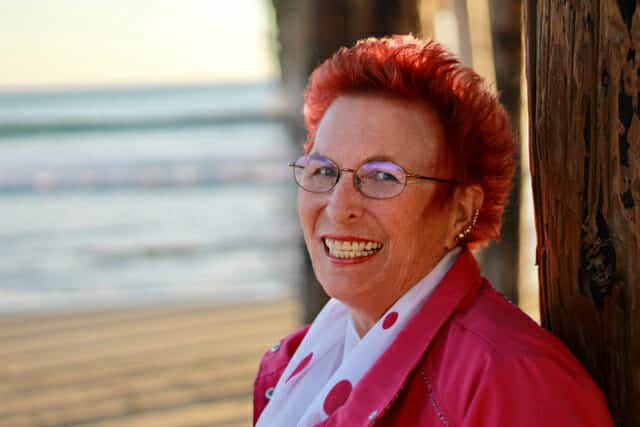 Anne Brazil was surfing Netflix one day when she discovered a video that moved her so profoundly, she had to act. The video was Alive Inside: A Story of Music and Memory.
"I admire how Dan Cohen has not only improved the quality of life of many lonely souls, but literally sparked their long-lost vitality," says Anne. "He takes a simple iPod loaded with music to a nursing home, places the headphones on the patient, and something magic happens. No pills, no shots, no surgery, nothing invasive, just a simple, loving gift of music, and the person is miraculously changed. Eyes pop open, a smile appears, hands wave and toes tap."
For this former music teacher with a Master of Social Work, the concept was captivating. "What can I do to support this remarkable program?" she wondered.
A Bequest for MUSIC & MEMORY®
Anne mailed a check to Music & Memory, asking only that it be used however her donation could make the greatest impact. In response, she received a personal thank you card from Dan. "He didn't flood my email with pleas for more, and he didn't stuff my snail mail box, either," she says. "This program is a cut above." As she learned more about the organization's efforts to spread the power of personalized music, Anne considered dedicating a portion of her estate to Music & Memory.
"For years I was just a teacher on a salary with a kid," she explains, as she scans the Pacific Ocean from her home in Cayucos, a small fishing village about two hours north of Santa Barbara. ""I squirreled away every refund, every bonus, every royalty. When I had saved enough, I picked up another house or apartment. Soon I traded up to larger properties to build my holdings. Finally, I was able to take the leap to California's beautiful central coast. I'm really blessed."
Sharing the Healing Power of Music
A California native who grew up on a farm, Anne first learned to play the clarinet in school and later, many other instruments. (Her musical favorites include Gregorian chants, Mozart, Leonard Cohen, the Three Tenors, the Pentatonix, and Rock 'n Roll.) After earning a degree in music, she taught beginning instruments, then branched out to vocal and instrumental instruction at all school levels over her 40-year career.
"Music changed my brain, too," she says. "It repaired the broken synapses of words and reading. It led me out of the shame of dyslexia. I was able to achieve success academically and professionally, thanks to the healing power of music."
World travels included teaching gigs in Japan, Germany and Portugal. In midlife, when a teaching promotion fell through, Anne decided to broaden her professional credentials and went back to university to earn a Master of Social Work: "I didn't change careers after all, but relocated from farm country to the beach, to share my music with little surfers and sun worshippers."
Time to Give Back
Now retired and enjoying the fruits of her careful saving and investments, Anne decided it was time to give back. "I'm a senior citizen myself," she says. "I'm fortunate to have the means to last my remaining years. All my needs are met and almost all my wishes. It was time to put my desires on paper." In the process of drafting her will, she decided to include Music & Memory as a beneficiary.
"My quality of life is ample," she says. "But I realized there are some older people who are really suffering. They're locked inside themselves. If we can give someone another year or even a month of fun, we should do it—with a smile and a laugh and love!
"I'm leaving this world with empty hands, anyway, so why not endow a portion of my estate to Music & Memory, where it will help to restore vigor to so many? We are here to help each other. That is my purpose."
Founded in 2010, MUSIC & MEMORY® is a non-profit organization that brings personalized music into the lives of people with cognitive or physical conditions through digital music technology, vastly improving quality of life.