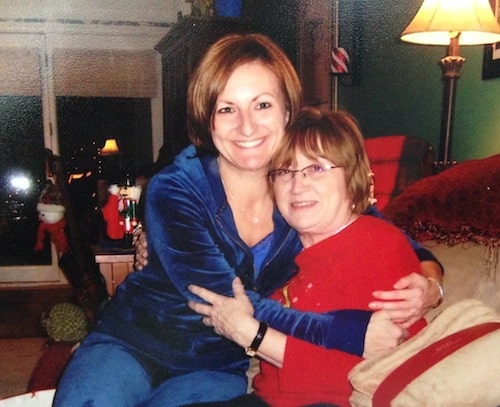 When Rev. Tom Davis first met Brenda last April, she was sitting in the day room of Signature HealthCARE of Memphis, mute and unresponsive. Once a vibrant, independent woman who enjoyed traveling abroad, she was now trapped in her dementia, unable to walk and completely withdrawn from the world around her—including her daughter, Belinda.
Belinda had sought help at Signature in 2012, as Brenda's illness had worsened, along with her anger and resistance to care. But Brenda's resulting remoteness had become a barrier to their relationship, fortified by Belinda's guilt over having to place her mother in a nursing home.
For Rev. Davis, who serves as Chaplain and Spiritual Director at the 140-bed skilled nursing facility, Brenda seemed the perfect candidate for their new MUSIC & MEMORY® program.
"When you come to live in a nursing home, your world is turned upside down," says Rev. Davis. "Music is calming. It helps people to relax, to get centered. It reorients them from focusing on being in a place they don't want to be."
First a Giggle, Then a Word
From Belinda, he learned that Brenda loved music from the '70s, as well as pop tunes from the '50s. And slowly, over the course of about six weeks of listening to her personalized playlist on her iPod, she began to respond. "She started to make a kind of giggle," says Rev. Davis. "You could tell she was pleased."
Then came a word. Rev. Davis was sitting with Brenda in the day room, listening together to the Eagle's Hotel California. She turned to him and said, "California." Both he and the day nurse, who overheard, were stunned. "We thought she was non-verbal," he recalls.
Other tunes prompted reactions. Brenda giggled whenever she heard Bobby Daren sing Splish, Splash, I Was Taking a Bath. And when she listened to Blueberry Hill, she began to mouth the words.
Rev. Davis made a point to sit with Brenda as she listened to her music. "I'd call her by name," he says. "I noticed that she would start watching for me. She'd make eye contact and be aware that I was present."
"I Want Music"
One day, after she had finished listening to some music, she suddenly turned to him and said, "You know me. You don't know me."
"I wasn't sure what she meant," he says, "But I felt that something was definitely happening." Soon he encouraged her to say his name. "She would repeat Thomas, over and over. Then one day I showed her my new name tag, and she read it, 'Tom.'"
As Brenda's responsiveness improved, a speech therapist worked with her, cueing her on words like 'bird' and 'flower.'  When she would repeat names, the therapist said it was a way of practicing, trying to say the words again and again.
Then Brenda had a breakthrough. At the end of one music session, Rev. Davis removed her headphones. "She began mumbling," he says. "Then she said, 'I want music.'"
Rev. Davis called Belinda to tell her what happened and persuaded her to come and see for herself. Visits with her mother were always difficult and uncomfortable, because Belinda was never sure if her mother was upset with her for placing her in a nursing home. With some apprehension, she agreed to come with her boyfriend on a Saturday.
Tears of Recognition
"We met in the chapel and talked for a while," he says. "Then I brought in Brenda. As soon as she saw Belinda, her eyes welled up and tears ran down her cheeks. Belinda started crying, too."
Rev. Davis set up Brenda's iPod with a splitter so mother and daughter could listen together to Brenda's music, then he sat to the side. As he watched, he noticed that Belinda was holding back. "She was giving her mother a lot of smiles and winks, but not really communicating."
He encouraged her to sing and to hold her mother's hand. But Belinda was afraid of hurting her, because Brenda's hands were frozen into a fist. So he gave Belinda some lotion to rub into her mother's skin.
"She could feel her mother responding, moving toward her hand. Then Blueberry Hill came on," says Rev. Davis. "Belinda said, 'Oh!' She told us how her grandfather used to sing that song to their family in a humorous way. Suddenly I understood why the song was so meaningful to Brenda."
"The Story of Who You Are"
He encouraged Belinda to try rubbing the lotion on her mother's legs as she listened to the song. "And she moved her leg in response. I thought, Good Lord!"
The miracles continued to unfold. A visitor joined them in the chapel, a cousin who had traveled three hours to get there. As he leaned in to Brenda and reminded her of his name, she repeated it, and then spoke his wife's name, too. "She was putting things together in her mind," says Rev. Davis.
Brenda has continued to make progress and amaze those who never expected her to speak again. "I enjoy seeing how positively and quickly my mother is responding to the Music & Memory program," says Belinda. "I feel it will greatly improve her quality of life and enable us to communicate with one another."
"When a person doesn't move or speak, it's easy to think she's not here—not a person," says Rev. Davis. He believes favorite songs have been key to Brenda's transformation. "The idea of an individualized playlist is so important," he says. "This isn't just about putting a pair of headphones on a person and leaving her in the day room. It's crucial to find the songs that are meaningful—that tell the story of who you are. It's phenomenal. Music & Memory changes well-being."
Founded in 2010, MUSIC & MEMORY® is a non-profit organization that brings personalized music into the lives of the elderly or infirm through digital music technology, vastly improving quality of life.