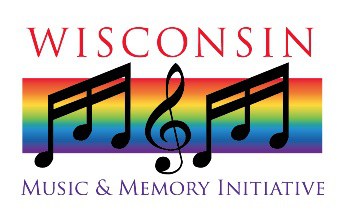 In the most comprehensive effort to date to bring personalized music into skilled nursing facilities, the Wisconsin Department of Health Services (DHS) has launched a program to fund Music & Memory certification training for 100 nursing homes throughout the state.
The Wisconsin Music & Memory Initiative will fully fund training and the equipment needed for 15 residents with dementia for each nursing home accepted into the program.
Wisconsin has 397 nursing homes serving approximately 29,000 individuals. Of those, nearly 16,000, just more than half, have a diagnosis of Alzheimer's or related dementia.
More Than 230 Applicants for 100 Awards
Wisconsin DHS officials report an overwhelming response to the initiative, with more than 230 applicants for the 100 awards.
The application process opened in July and closed on August 15. Accepted facilities were notified by September 1, with Music & Memory certification training beginning in October. Once training is completed, certified facilities will set up their personalized music programs with a goal of full implementation in 2014.
$2,000 Worth of Training and Equipment for Each Nursing Home
Each participating facility will receive the Music & Memory webinar training course; 15 iPod Shuffles, headphones and AC adapters; 2 headphone splitters and a set of external speakers, a $150 iTunes gift card; as well as technical assistance and support in setting up the program—a package valued at over $2,000.
Funding is provided by the Centers for Medicare and Medicaid Services, which returns funds collected from civil money penalties (CMP) to states to develop and implement projects that will benefit nursing home residents.
Reducing Reliance on Antipsychotics a Primary Goal
One of the initiative's primary goals is to reduce residents' reliance on antipsychotic and anti-anxiety medications through personalized music—a significant development that has been observed at a number of Music & Memory certified care facilities throughout the U.S. and Canada.
Other goals include reducing agitation and sundowning; enhancing engagement and socialization to foster a calmer social environment; giving greater pleasure to persons with dementia; increasing cooperation and attention while reducing resistance to care; boosting staff morale; and creating a more fulfilling sense of engagement among residents with dementia and their family, staff and community.
Each facility will participate in a statewide research study to measure program effectiveness for future planning.
"We are grateful to all those at DHS who have partnered with Music & Memory to make this exciting initiative possible," says Dan Cohen, Executive Director. "We look forward to enabling 1,500 Wisconsin nursing home residents who struggle with Alzheimer's and other forms of dementia to rediscover their favorite music and meaningful memories—and to regain a sense of personal dignity."
For more information, please visit Wisconsin Music and Memory Initiative.
Founded in 2010, Music & Memory® is a non-profit organization that brings personalized music into the lives of the elderly or infirm through digital music technology, vastly improving quality of life.